Electric Bike design, sales and repair
Hi, my name is Ants and I have been building, selling and repairing electric bikes here in Christchurch, New Zealand since 2006.
I make and sell all types of e-bikes, from quality commuting bikes right up to top spec, performance off road machines. I also love constructing custom e-bikes specific to customers individual requirements.
Off road e-bike rental / electric bike hire for rail trails is available for periods of one week or longer - ideal for campervan holidays enjoying New Zealands rail trails and off road tracks.Please contact me for more information on hiring ebikes.

I specialise in repairing all types of e-bikes and their batteries -> all makes, all models.

In order to give you the most choice and the best value, I do not tie myself to one electric bike brand or one franchise. I can order from a wide range of types and styles depending what suits the you best :)
See the range of ebikes available from me at:
www.electrify.nz
&
www.ebiketeam.co.nz


My goal is to get people out of cars and onto bikes !
Contact me to discuss your needs and arrange a free test ride.

Electric bike servicing:
If you need your e bike serviced or repaired, get in touch. I service all makes models.
I have been trained by Gazelle in the Netherlands to service their e-bikes. I am certified to service Bosch electric bikes and with 15 years experience working on e-bikes I will do my best to repair any ebike.

Repairing electric bike batteries has become a speciality for me.
I have built up a set of tools and equipment that allow me to charge, load test and discharge whilst measuring the amount of energy flowing in or out.
Either a single cell or an entire battery pack. This combined with an in depth knowledge of the batteries and their BMS circuitry allows me to be able to resuscitate a battery pack that has been deeply discharged. What do I mean by deeply discharged ?
This is often when a battery has been left for a long time (say 6+ months) and now refuses to charge.
I also repair BMS circuitry, and chargers.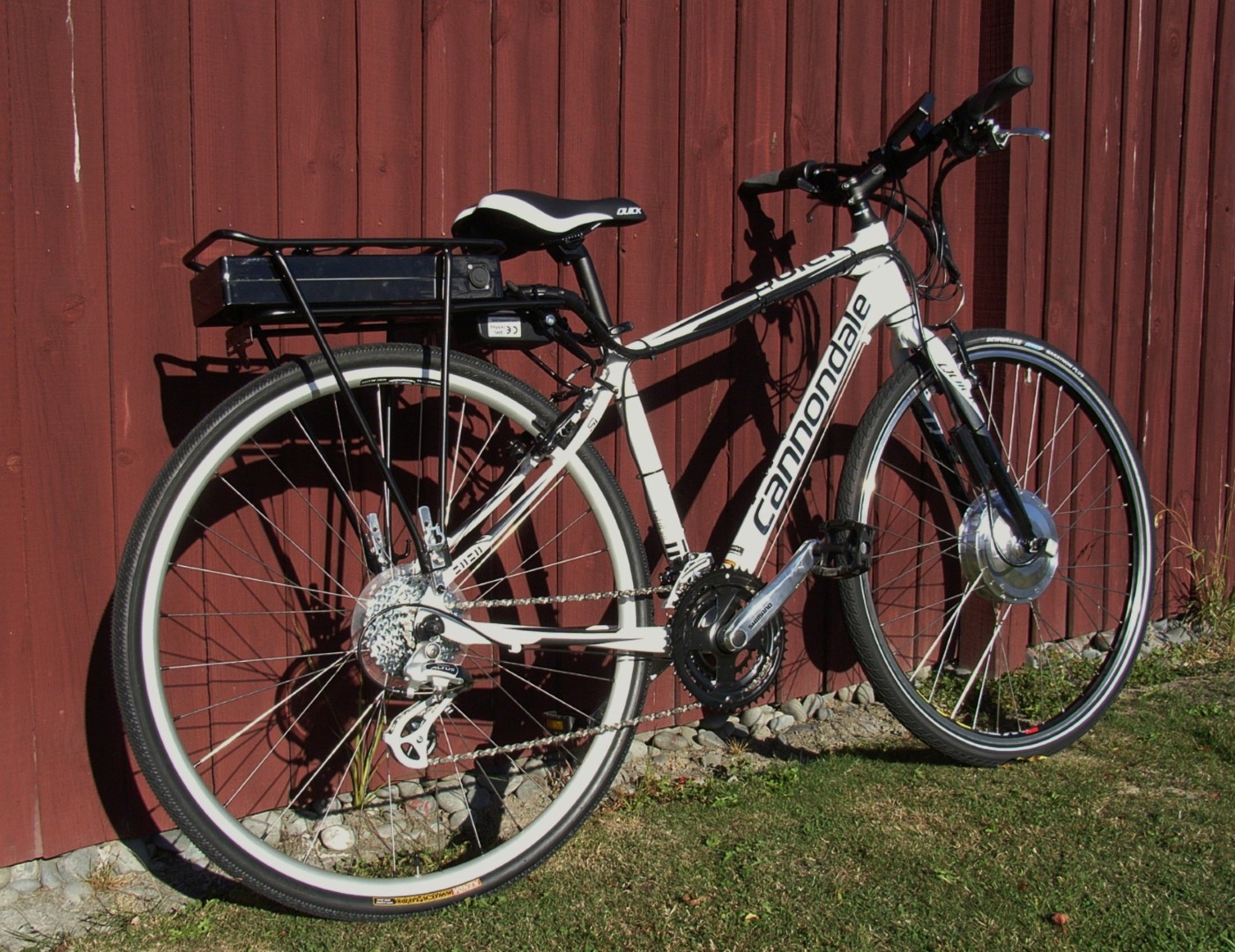 This bike was an e-bike conversion for a customer who wanted assistance climbing the final hill of a 35km commute. It had a 36v 14Ahr Lithium battery pack and an Ezee 300w geared hub motor to allow it to eat hills for breakfast.
The internal 5:1 planetary gears inside the hubmotor allow the electric motor to spin fast and produce good power, even when the wheels are rotating slowly as happens when riding up a steep hill. A lot of electric bike motors are direct drive, and struggle to climb hills.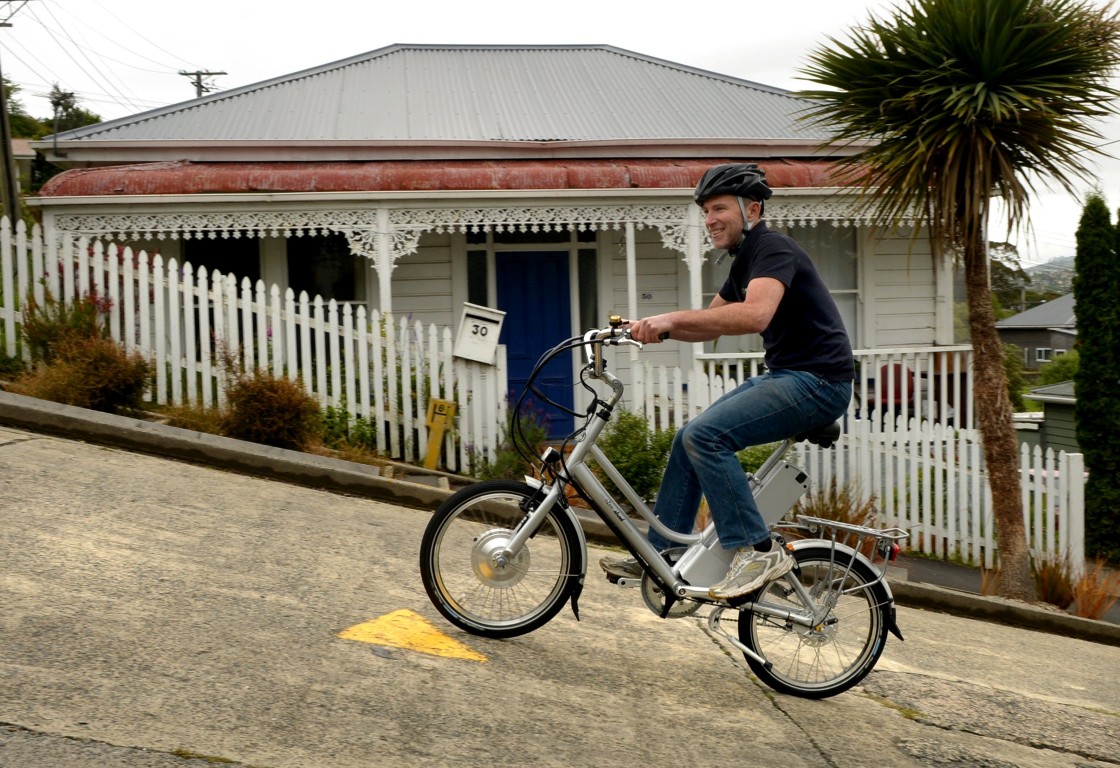 Here is a photo of a 50yr old, climbing Baldwin St in Dunedin (the steepest residential street in the world on an Ezee bike.
He climbed it three times that day - thanks to the powerful hill climbing assistance of the Ezee hub motors.
Here is a link to the newspaper article.)



Copyright 1997-2022 by Anthony Field on all images/text/information and graphical materials on this website.