Stevia
Stevia a plant native to South America and a natural sweetner
-> Sweeter than sugar
-> Zero calories
-> 100% natural and therefore doesn't effect blood sugar levels. So it's completely safe for diabetics :)
DANGER !!!
Artificial Sweeteners are TOXIC !!
Aspartame is digested and converted into formaldehyde in the body !!!
(this is a deadly neurotoxin and used as an embalming fluid !!!)
Check out this
article
from the front page of The Dominion Post newspaper June 21st 2007.
Dr Woodrow Monte, now retired Professor of Food Science, Arizona State University has an excellent website with research, articles, documentry videos and more... All about the Dangers of Aspartame.
Stevia-> Sweeter than sugar, zero calories, 100% natural and doesn't effect blood sugar levels. So it's completely safe for diabetics :)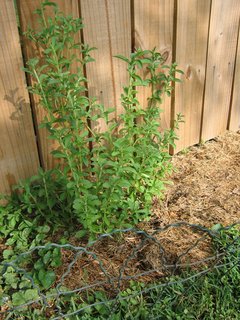 Here are pictures of stevia plants. There are no toxins here, just old fashioned nature. You can pick a fresh leaf and drop into a cup of tea or coffee for a sweetener, or dry them for use in drinks, baking etc.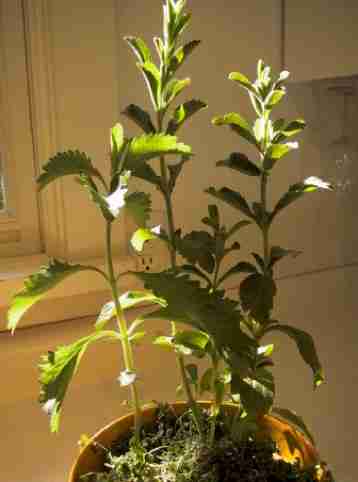 I use Stevia in baking and in cups of tea...
I don't even bother to process it much, I just pick the leaves and dry them for storage. Then when I want to use them, break some up and add to what ever needs sweetening :)
Copyright 1997-2015 by Anthony Field on all images/text/information and graphical materials on this website.