$6.50 Dehumidifier !
Yep that's correct i built a $6.50 Dehumidifier :)
I was learning about thermodynamics at uni and the theory was just too one sided for me. I decided to build something to balance the theory with a practical project.... and it seemed like a good idea living in a damp flat.
It was a complete success....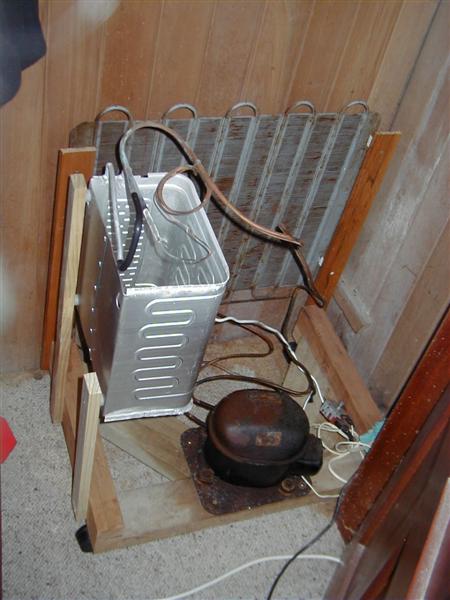 I found an old mini fridge (bar frigde) that was in the rubbish pile at uni. The security guard spotted us as we were walking away with it on a dark and stormy evening.... oops. "Hey what are you doing!!" were his exact words...but after a bit of explaining... he helped lift it into the back of my girlfriends car :)
So once i'd "purchased" the fridge for free, i set to it and removed everything, turned it all inside out and back to front, and here are photos of the working result :)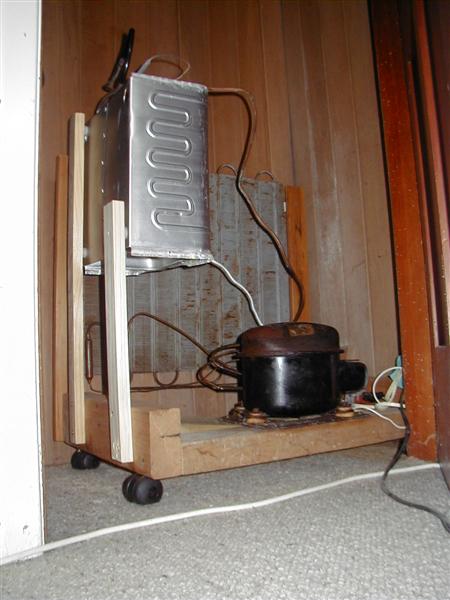 $6.50 is because it cost me $6 to dispose of the fridge body at the rubbish dump, and i bought 50 cents worth of sand paper to give a nice finish to the rimu frame (liberated from a rubbish skip) Everything else i had in the garage, yep even the castors :)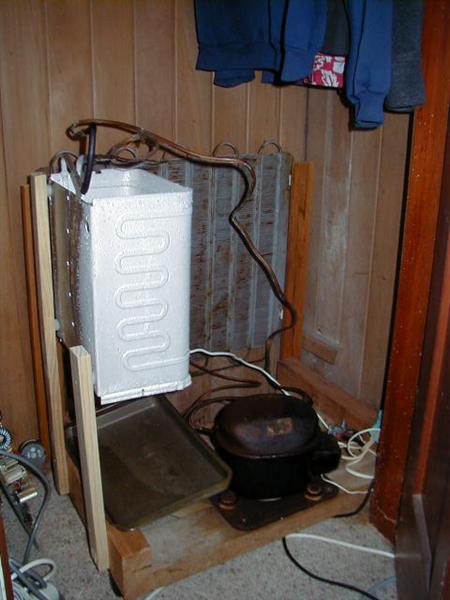 Here you can see how it fitted perfectly into a cupboard in a damp house i was living in, you can see the "frost" building up as the air hits the cold plate and drops it moisture. This freezes and after about 10 mins the thermostat triggers, and the compressor stops. Then the air warms the "frost", it thaws, drips down and into my ex-girlfriends baking tray :)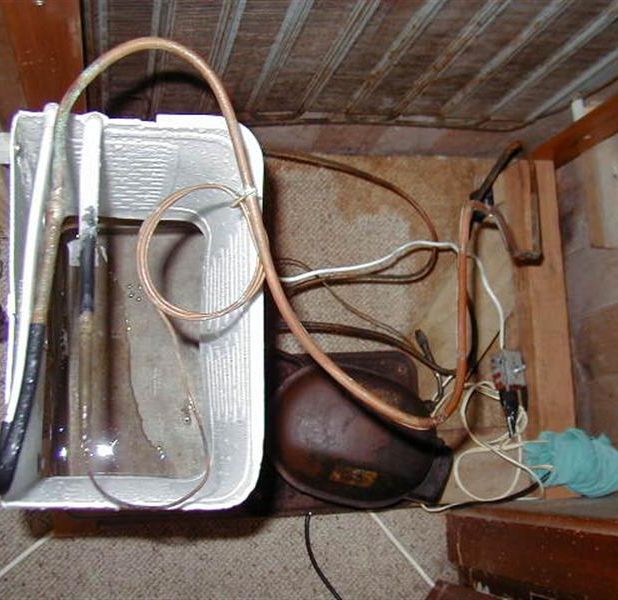 UPDATE UPDATE UPDATE !!!
I'm very proud to announce that as of 2007 my home made toy has been adopted by the University of Canterbury Physics department !!

This will be used as a lecture demonstration to help students understand the theory of thermodynamics :)

Copyright 1997-2015 by Anthony Field on all images/text/information and graphical materials on this website.